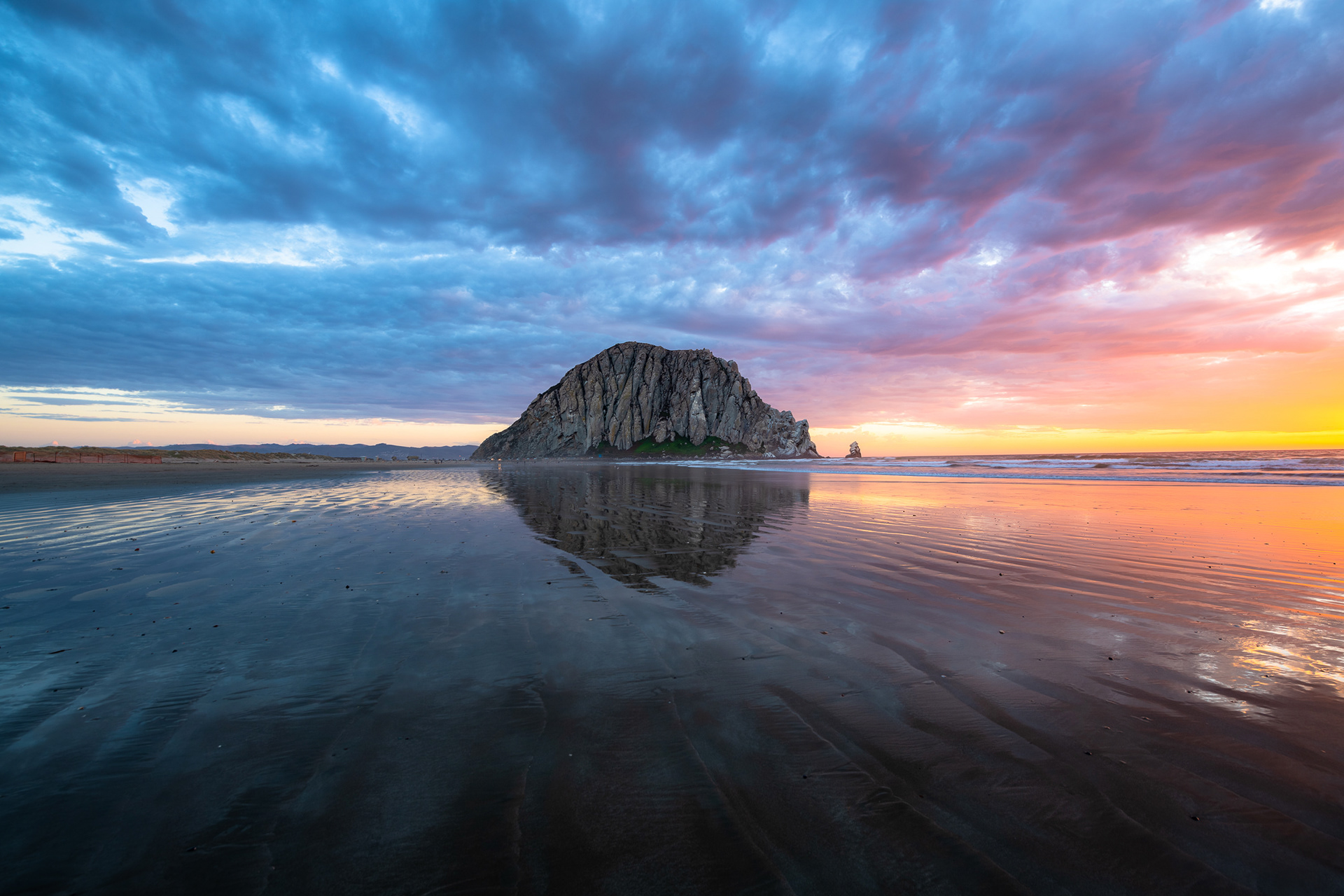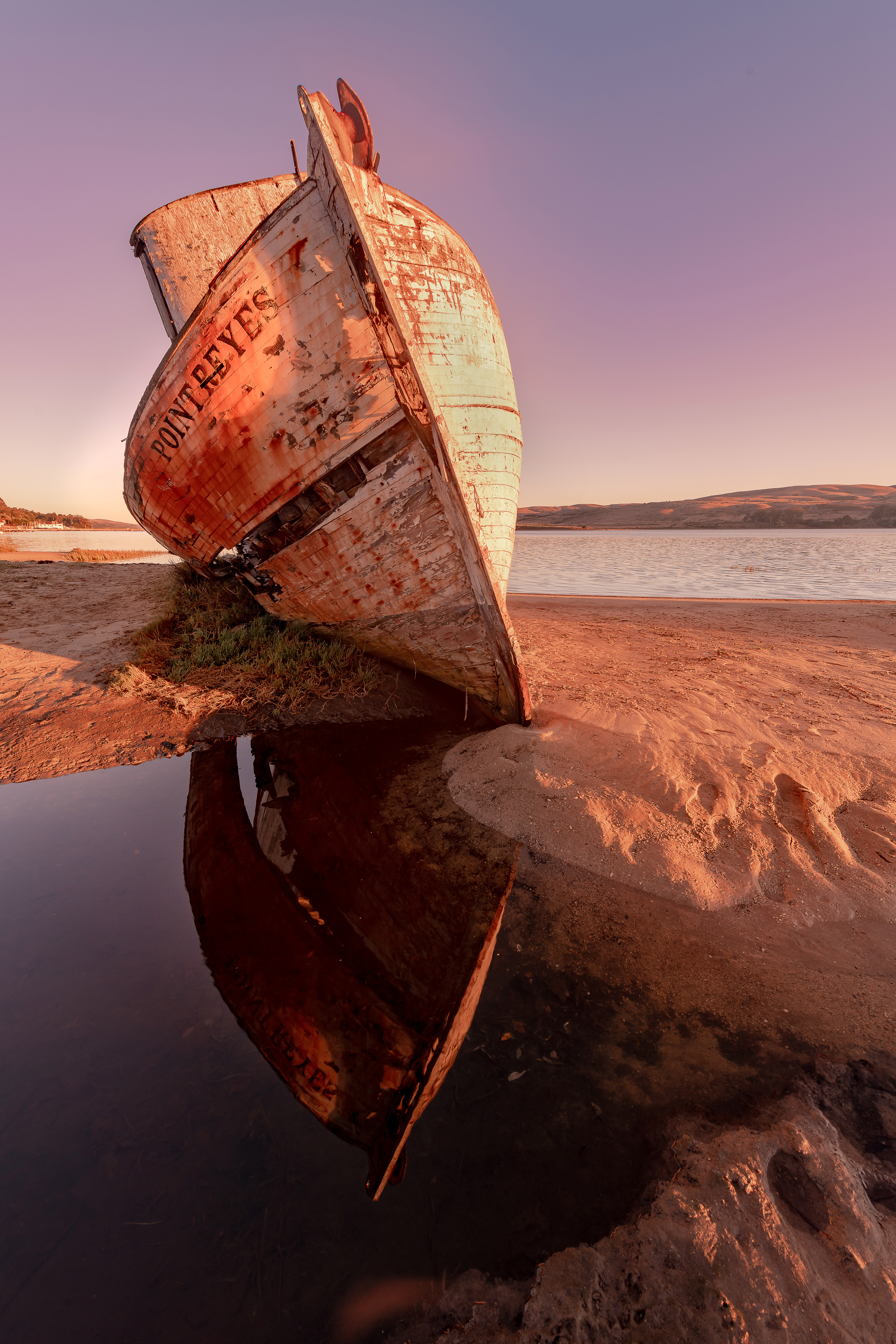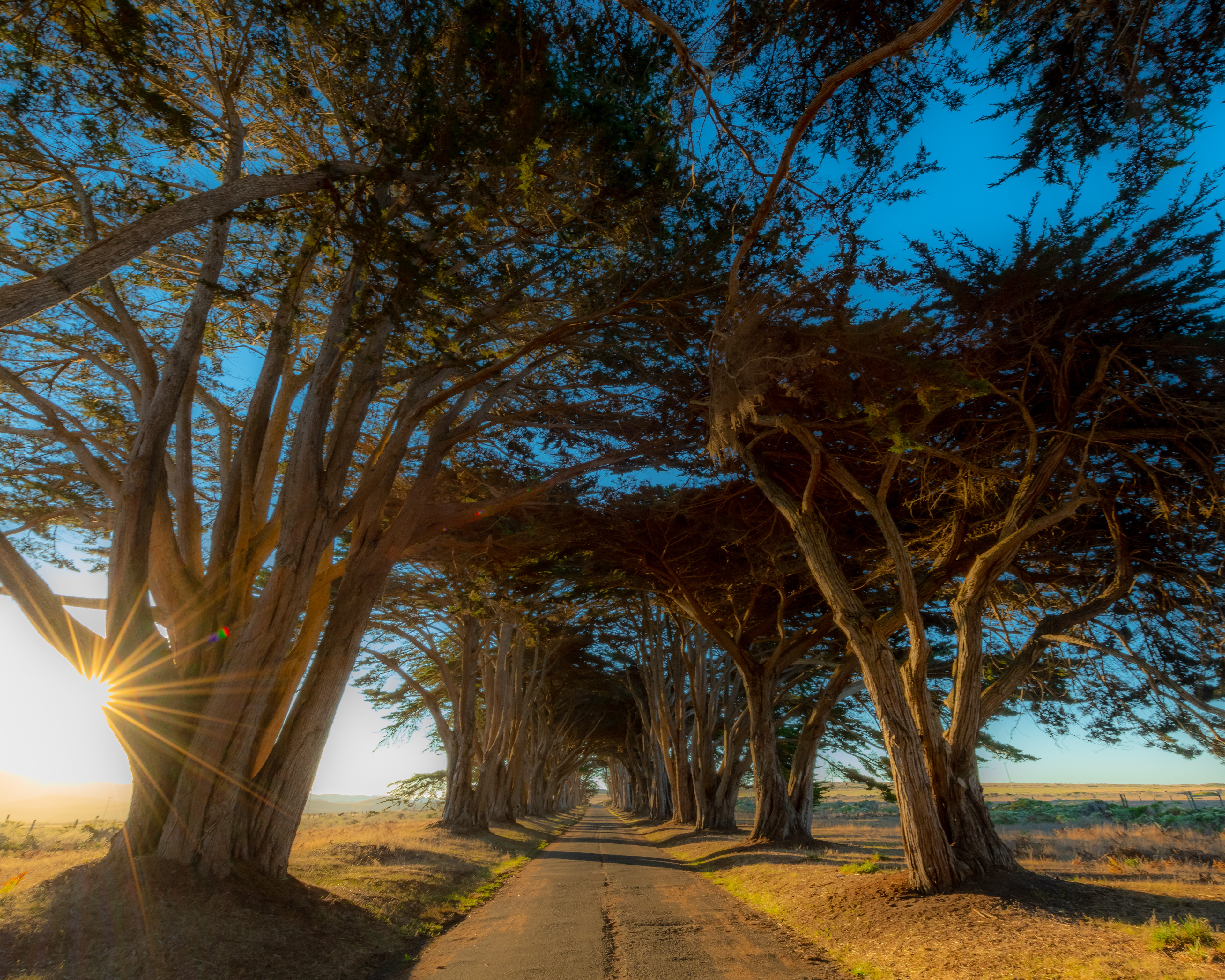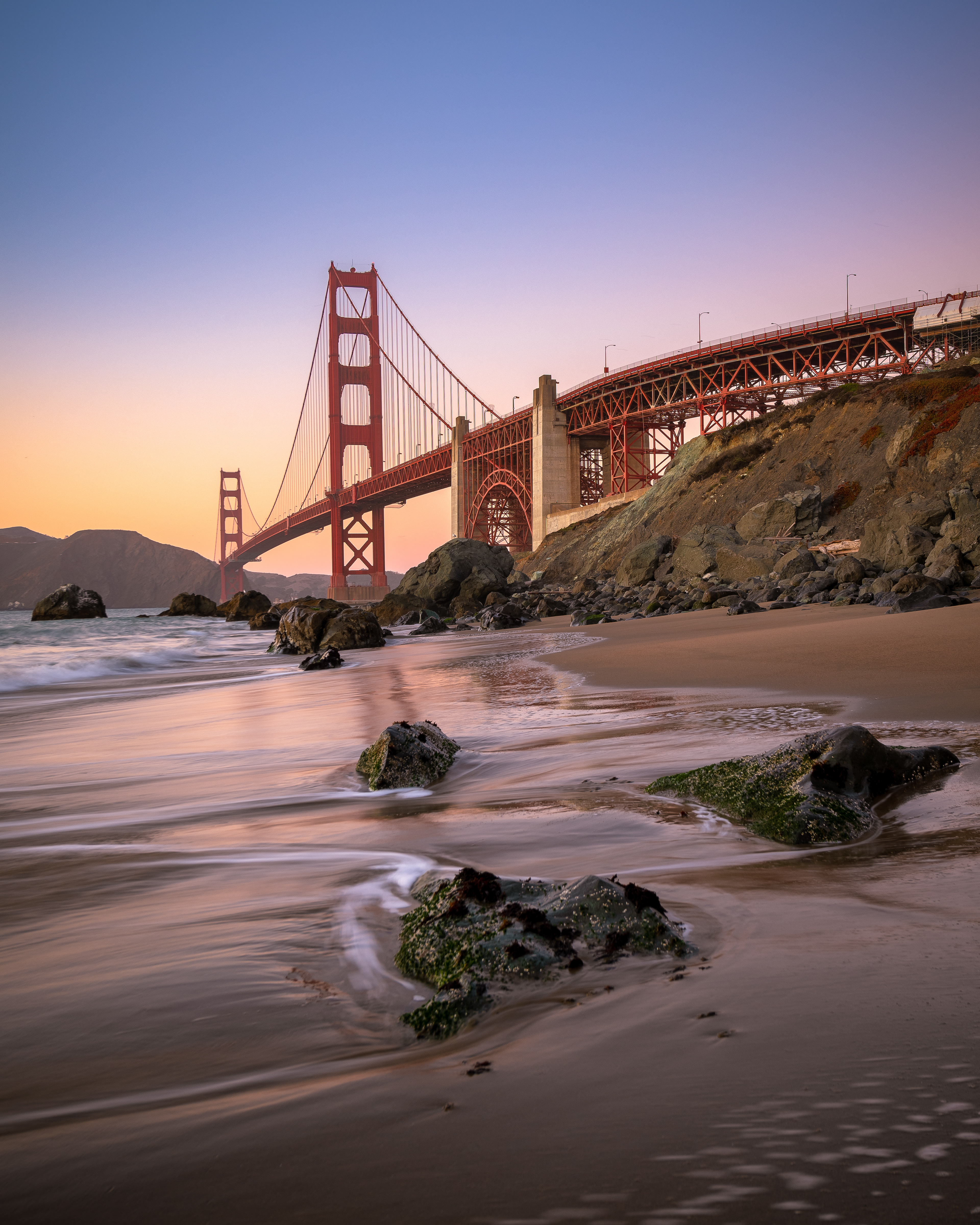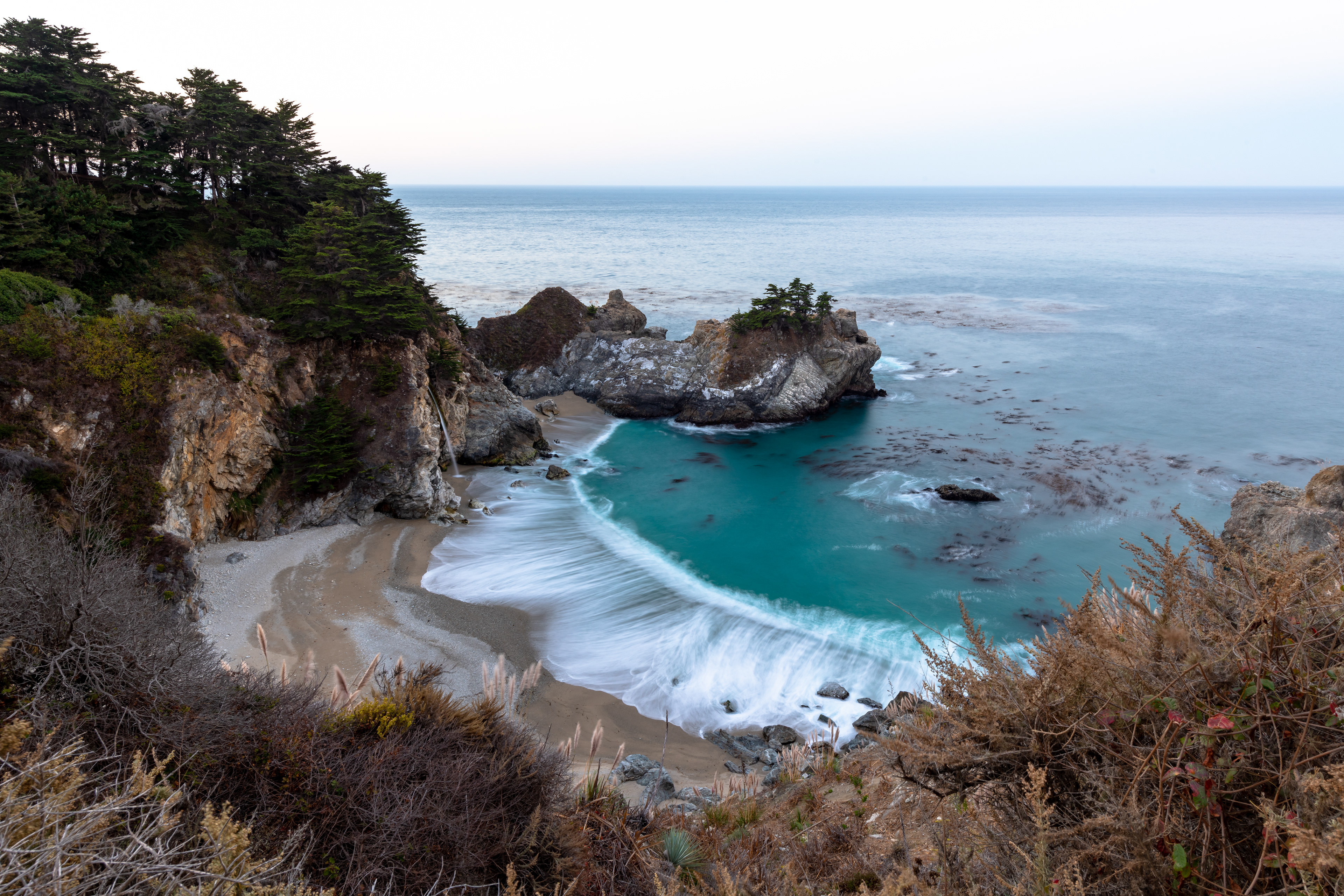 A fabulous weekend adventure up the coast from San Diego to San Francisco Bay Area led to a couple days of camping and a couple days with friends in the City. 
First stop was Morro Bay which gave a perfect sunset fleeting just moments after I arrived. Luckily I was ready!
Next up was camping in Big Sur, where the famous McWay Falls awaited. The morning usually packed in fog was crystal clear. It led to a refreshing and beautiful falls shot. 
After lunch and football with friends in the East Bay, I headed out to Baker Beach for a Golden Gate sunset. Luckily I was warned it is a nude beach or I could have been in for a surprise! haha. The skies didn't give a lot of drama, but they did give me some graduated color to go with the drama of the rocky beach. 
Heading straight from the beach to Lombard Street, but straight past the curves, I turned around and got a telephoto shot of the amazing Lombard Curves. But I wasn't done yet. 
Heading up to Point Reyes National Seashore after some scrumptious meatloaf at Mel's Diner, I camped and woke up early for a beautiful clear sunrise again. Yet, this time it was at the Point Reyes Shipwreck. Not to leave without another treasure, just 8 miles away was the famous cypress tunnel. If only trees could talk!
Next up is Iceland in the end of October!